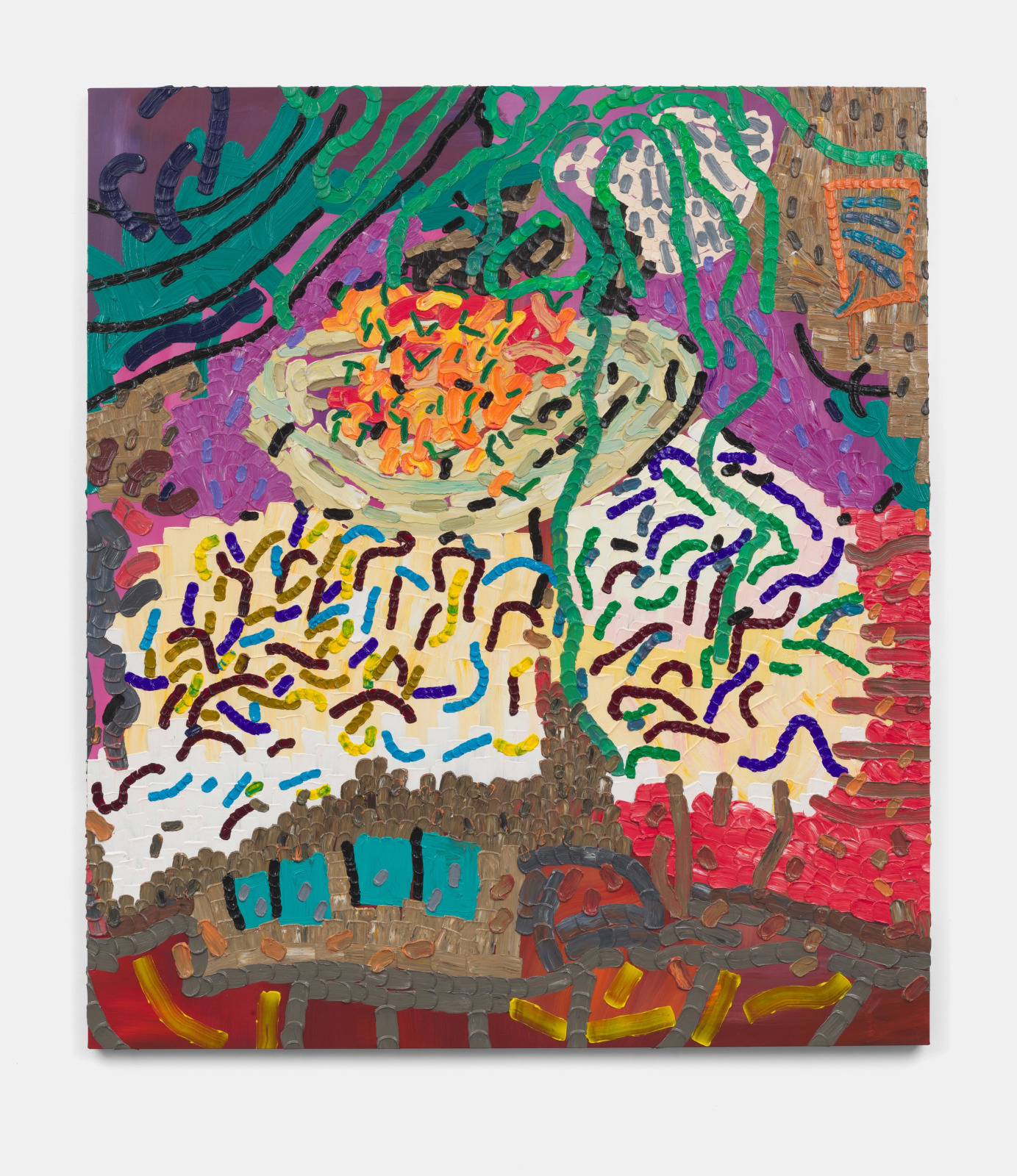 Simchowitz is pleased to present gallery artist Lily Ramirez's first solo show, Furthest Thing, in our DTLA space (727 E Washington Blvd, Los Angeles, CA 90021). Using thick, saturated hues of acrylic paint, Ramirez gesturally builds together lines and geometric calculations to illustrate maps and atlases of the city of Los Angeles. Ramirez's lush, vibrant brush strokes create archaeological sites or pockets of the City on the canvas, a reanimation of personal memory crashing into the broader lived experiences of place—oftentimes painting a map to somewhere unknown. A Los Angeles native, Ramirez's work is a confession of the city's story alongside her own—a biography of the cold realism and warm comforts of living in a cityscape bound by its own expectations, a filter of placed and displaced memories, of interior and exterior, and the archive of the lives being lived within its limits. Ramírez's painting practice has always hinged on her fascination with the paint. She began working in acrylics at a young age, experimenting alongside her father who supported her burgeoning practice. The pair travelled across the US, living briefly in Montana and Wyoming before re-settling in LA. Ramirez attended Otis College of Art and Design to study painting as an undergraduate, where she studied under artists Meg Cranston, Scott Grieger, and Soo Kim.
Ramirez's sumptuous paintings explore the physical limits of her chosen medium. Through richly textured surfaces and repetitive, methodical marks, the artist injects a playful vitality into her compositions, with paint strokes eking out the abstracted shapes of dangling tendrils in her backyard or the weaving lines of rivers, highways, and borders.
Furthest Thing is on view from January 21st through February 23rd, 2023, with an opening reception on Saturday, January 21st from 5PM - 8PM.